I'm so excited to see some of the spring floral designs you come up with for the upcoming season! DIY home decor can be so much fun when you get to customize simple pieces with faux flowers, ribbons, and picks and stems.
Check out this fun list of design elements you can use to spruce up tobacco baskets, watering cans, and more to create beautiful centerpieces.
Perfect Faux Flowers for Spring Floral Designs
Here are our favorite spring floral design faux flower picks from Kelea's! Pull out your glue guns, zip ties, and all the goodies and get designing.
Sunflower Bushes
Sunflowers are pretty versatile and can be used for spring and summer decor. Find the right mix to create a design that can be used for both seasons.
Rose Bud Bushes
Rose buds look gorgeous as individual blooms as well and bouquets. They make beautiful add-ons to grapevine wreaths, centerpieces, garlands, and swags.
Peony Bushes
Paring dark and softer shades of peony bushes creates so much texture all on its own. Since the leaves are on the smaller side, you can add more greenery stems to produce layers of softness throughout your design.
Crocus and Daisy Stems
Crocus and daisy blooms are timeless for any spring floral design. They work amazing for all types of projects like wreaths , centerpieces, and more.
Felt Ball Stems
These felt ball stems remind me of little bunny tails and are perfect for spring and Easter designs.
Flower and Berry Stems
Flower and berry stems are so petite that it adds a softer layer to fuller designs.
Spring Floral Designs That We Love
Easter wall basket made with greenery stems and pink floral bushes.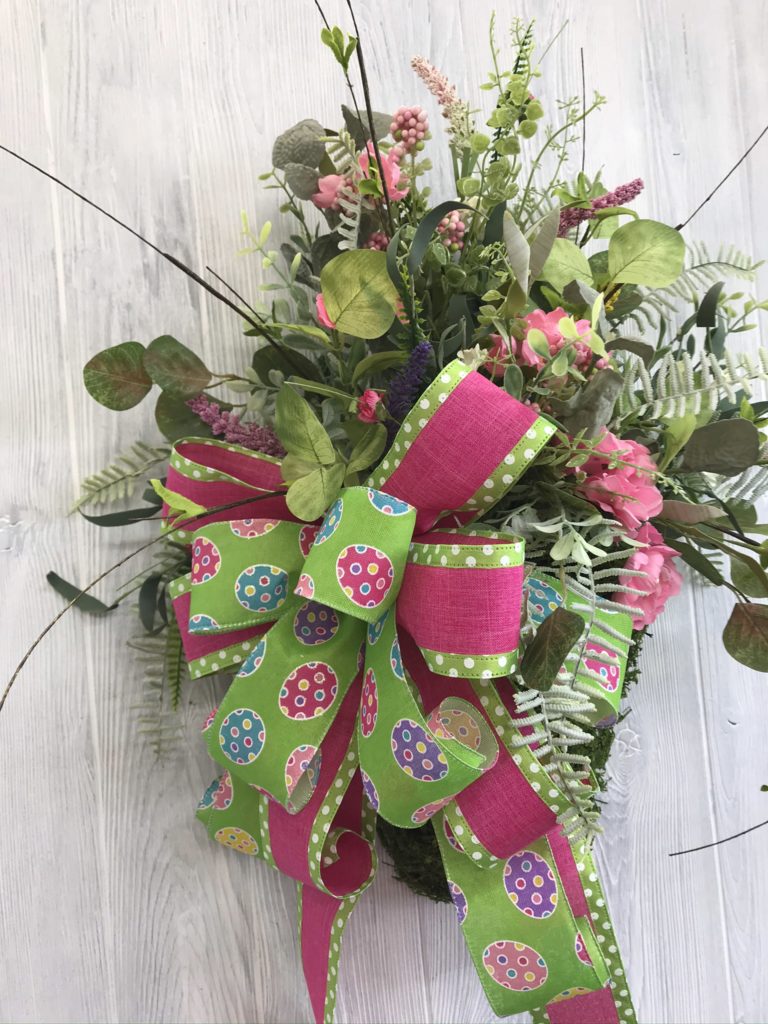 Find out how to make your own floral cross wreath using some of the supplies from above.